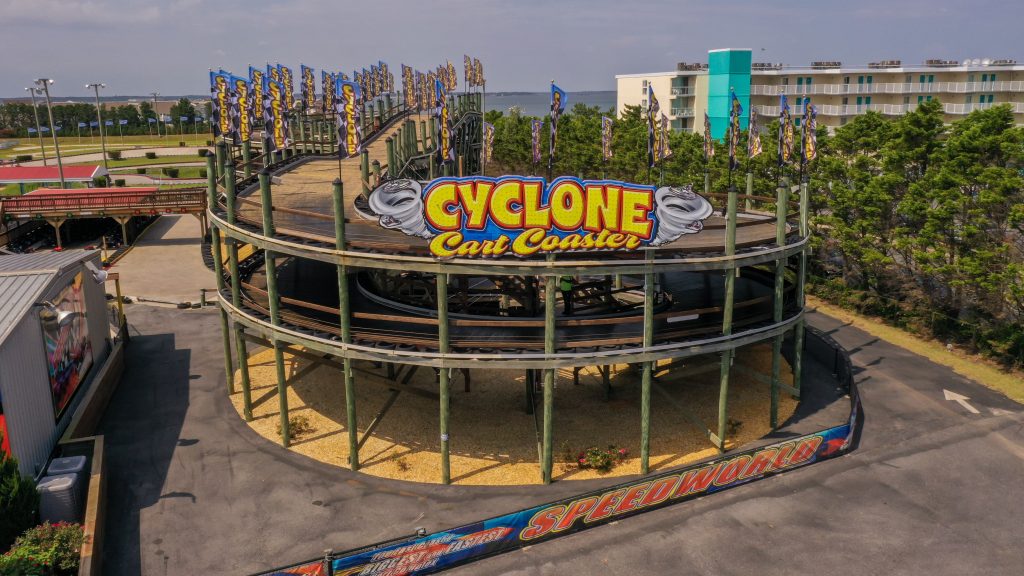 Cyclone Cart Coaster Information
Jolly Roger presents, the Cyclone Cart Coaster! Over 1500 feet long and five stories tall, the Cyclone fuses two of your favorite park attractions: go-carts and roller coasters. 78 pilings, 83,000 stainless steel bolts, and 22,320 square feet of lumber have merged in harmony to yield the five-story track… and the world's first cart coaster! Hop into one of our 40 new go-carts, which pack twice the horsepower of our regular carts. Race friends and family round and round the dizzying track, experiencing a racing thrill like no other. On your mark, get set, RACE!
Special Requirements:
Ticket Requirement: Extreme Ride Ticket
Minimum height to ride as a passenger:
36"
Minimum height to drive a passenger:
58"
Minimum height to drive alone:
58"