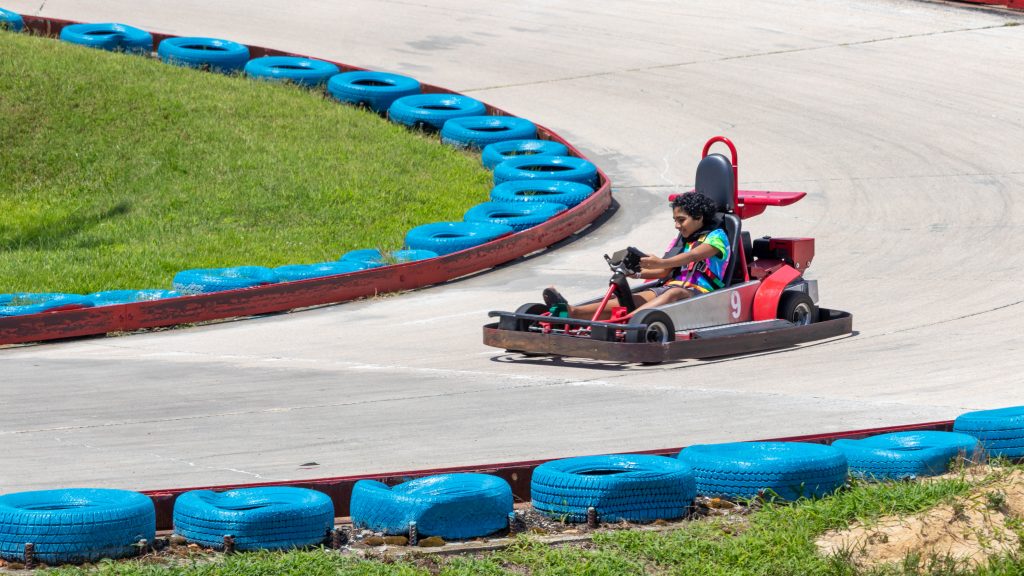 Grand Prix Information
You'll feel like you're a professional racer revving your engine for the real deal at the Grand Prix! This course offers both single and double-seated cars. It's the perfect track for family fun, or even for a little fun family competition! It's a great way to spend an afternoon or evening in Ocean City, MD.
Number of points:
SpeedWorld Ride Ticket or 12.5
Height Restrictions:
Single 54" / Double 58" & 12 years old
Special Requirements:
Must be at least 12 years old to drive a passenger
Minimum height to ride as a passenger:
36"
Minimum height to drive a passenger:
54"
Minimum height to drive alone:
58"