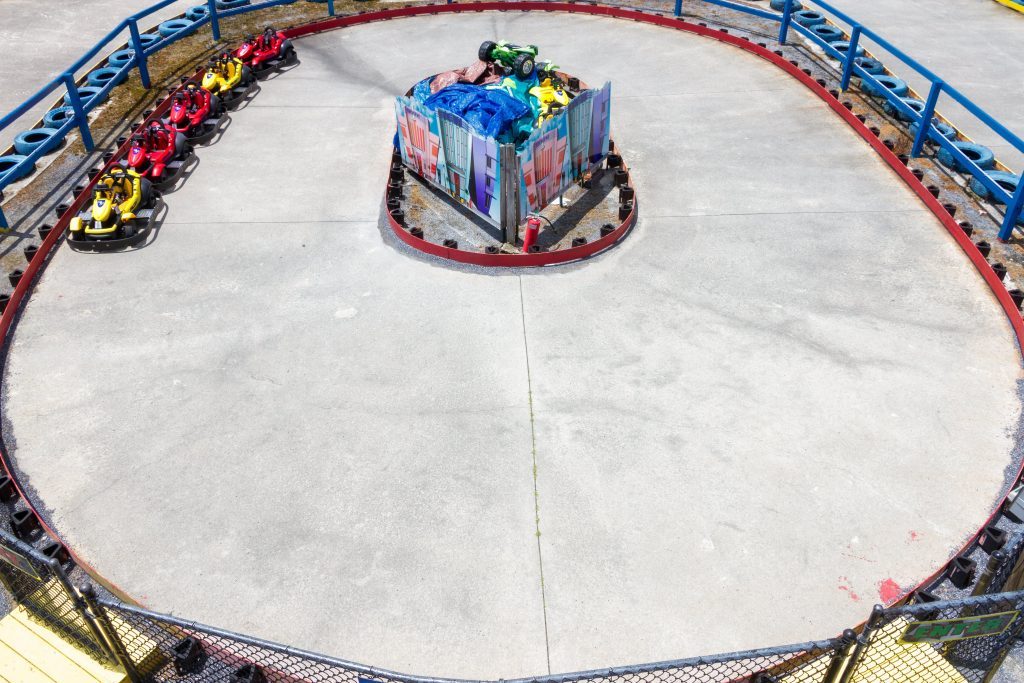 Rookie Track Information
It's never too early to start fostering dreams of NASCAR! Get the kiddies started young – it's a fantastic and memorable experience for the young drivers in your family. Cheer them on as you race to the finish line at Jolly Roger® SpeedWorld® in Ocean City, MD. Enjoy all the amusement park has to offer, including the high-speed fun at SpeedWorld®!
Number of points:
SpeedWorld Kiddie Ticket or 10
Height Restrictions:
36"
Special Requirements:
Must be ages 3-7 to ride
Minimum height to drive a passenger:
36"