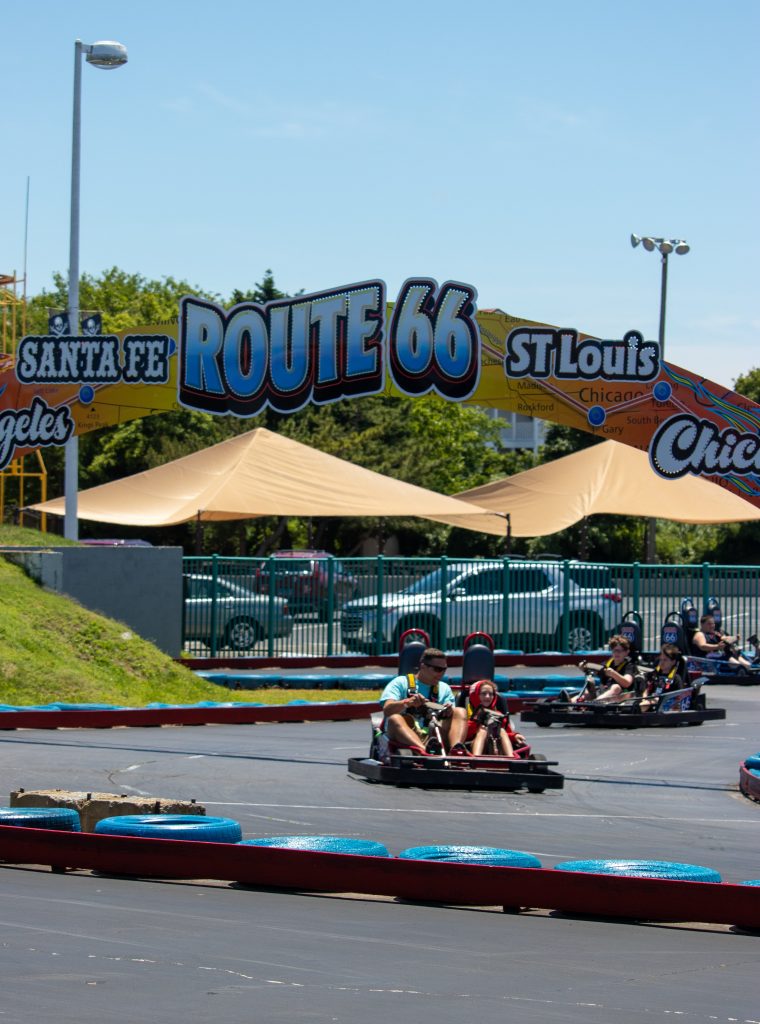 Route 66 Information
At SpeedWorld®, we take our tracks seriously, with state-of-the-art race tracks that promise to challenge even the most skilled Go-Kart driver. The Route 66 track will take you through twists, turns, and precarious curves as your race your competitors to the finish line. It's high-speed fun all day long at SpeedWorld®!
Number of points:
SpeedWorld Ride Ticket or 12.5
Height Restrictions:
Single 54" / Double 58" & 12 years old
Special Requirements:
Must be at least 12 years old to drive a passenger
Minimum height to ride as a passenger:
36"
Minimum height to drive a passenger:
54"
Minimum height to drive alone:
58"