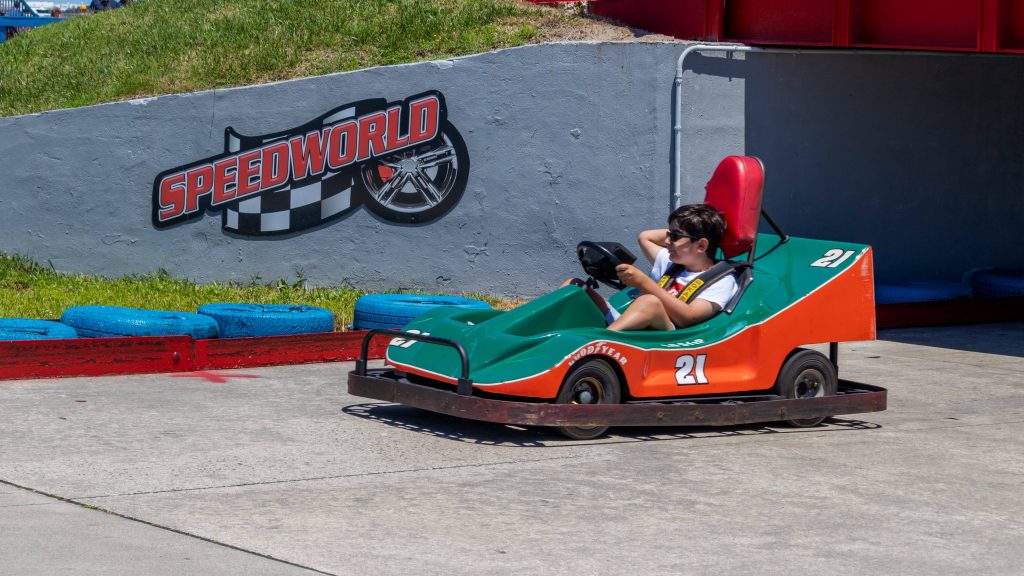 Slide 4 Five Information
The Slide 4 Five is popular with the entire family, with fun for all ages and sizes to enjoy with speeding around the track and partaking in a little competitive fun. Strap in and enjoy the wild race as you compete against family, friends, and even strangers! It's the perfect way to spend a summer afternoon or evening while vacationing in Ocean City, MD.
Number of points:
SpeedWorld Ride Ticket or 12.5
Height Restrictions:
48"
Minimum height to drive a passenger:
48"